A COST-EFFECTIVE MASS TIMBER KIT-OF-PARTS SOLUTION
Kalesnikoff was brought into this project as a building partner that can offer a cost-effective, mass timber kit-of-parts solution that could be fabricated off-site and installed on-site with complete efficiency. By working closely with our client and partnering engineering, architectural, and construction management teams, we helped provide mass timber floors, bearing walls, and shearwalls throughout an entire mid-rise residential development that is both structurally sound and aesthetically pleasing.
CAPITALIZING ON EFFICIENCIES
For a kit-of-parts project of this scale, it's critical to deliver and off-load trucks in sequence, to be installed on-site quickly and efficiently. We worked closely with the construction management partner throughout the planning and construction stages, helping them understand how the product would arrive to be assembled on-site. This ensured they were able to accurately schedule truck delivery, material unloading and installation sequencing to minimize time and labour.
A WOOD SPECIES THAT MEETS ALL EXPECTATIONS
We reviewed the different species of wood available with the client to understand which unique features were most important to them and what they were looking to achieve. We ultimately selected spruce as a species that is lightweight, dimensionally stable, and can be fabricated to tight tolerances, while maintaining appealing aesthetic preferences.
COMBINING STRUCTURAL AND AESTHETIC QUALITIES
Mass timber will not only be used as the primary structure throughout the 77-unit mid-rise housing project, but it also serves as an integral design feature of the interior finish, with many walls left exposed to showcase the natural and attractive aesthetic of the wood. As a true kit-of-parts solution, Timber House optimizes mass timber's structural and aesthetic design qualities with constructability and cost efficiency.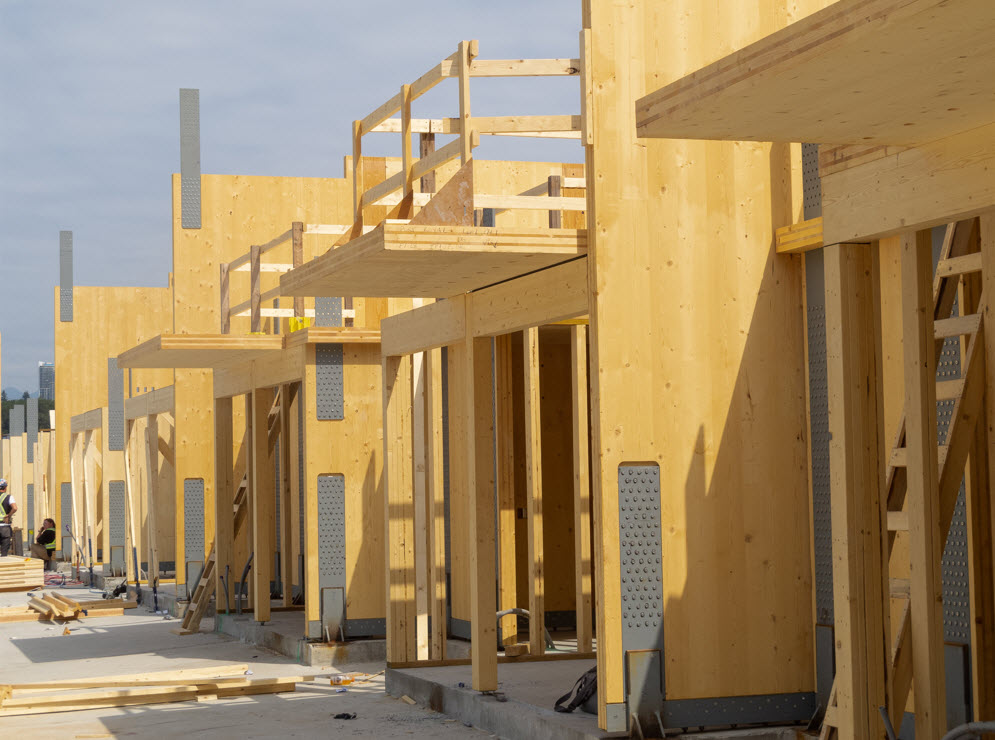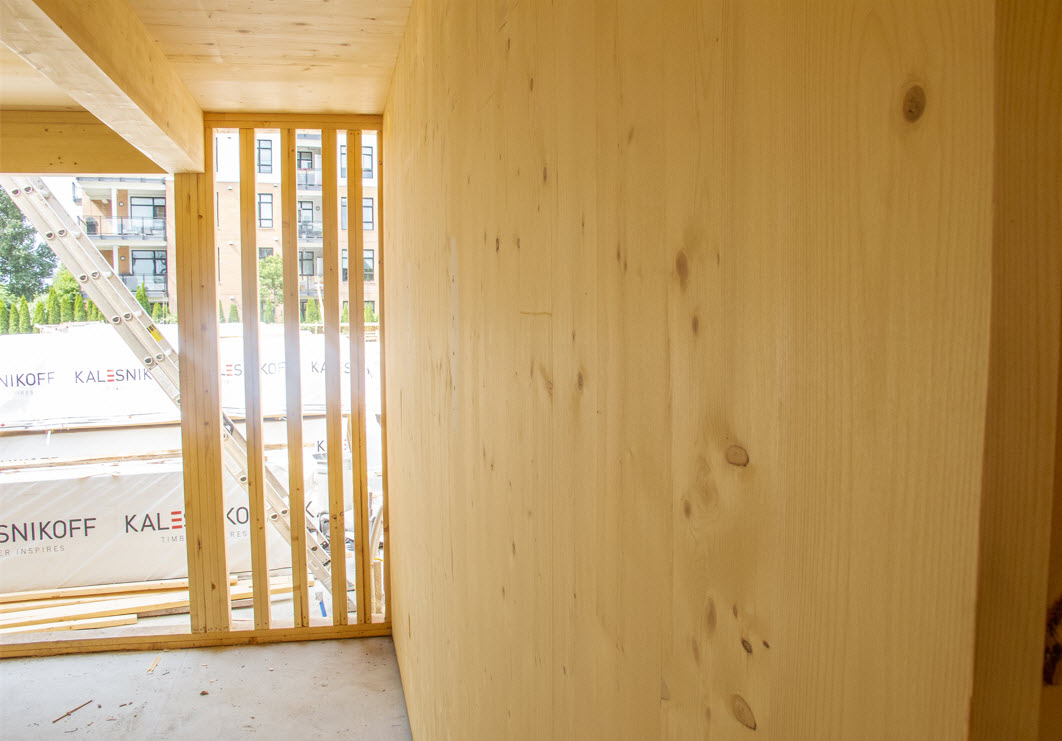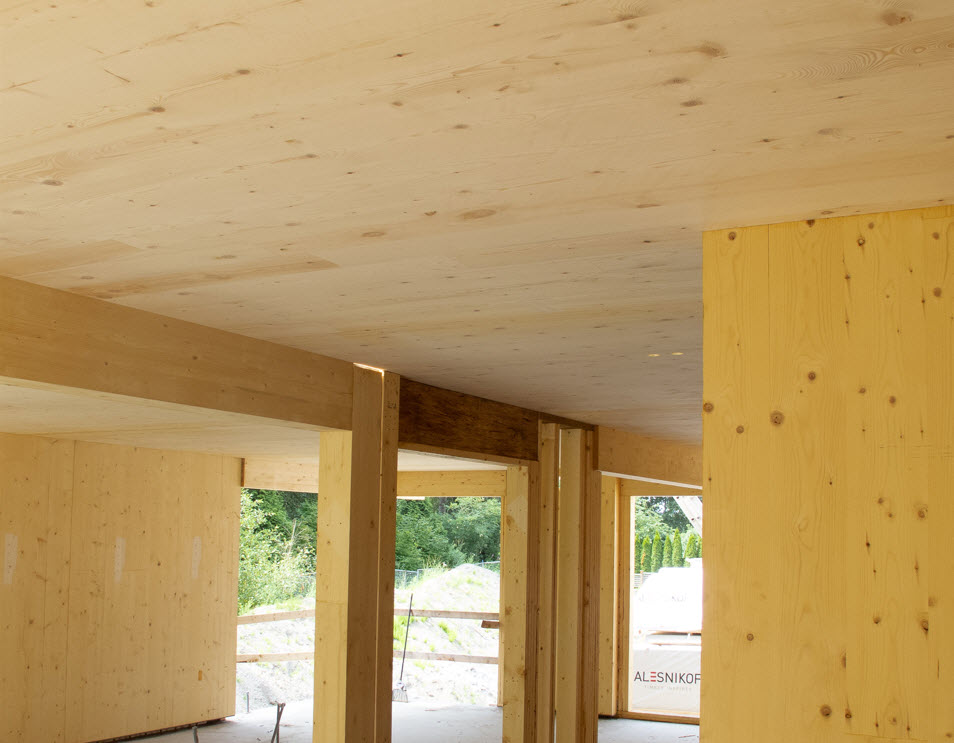 Product
CLT - Spruce; Glulam - Spruce
Services
Machining; Fabrication; Hardware Assembly; Delivery; Installation Support
Partners
Aragon Properties
Fast + Epp
RWA Group