Overview
Rogue Credit Union is a community complex located in Medford, Oregon. The complex consists of a 28,000 square foot core building and a 38,000 square foot natatorium (indoor swimming pool) including recreational and competitive pools.
Project Details
The core building will be constructed with Glulam framing with a SPF CLT roof system. The natatorium will be a clear span structure constructed out of DFL Glulam trusses spanning 160 feet and a CLT roof system.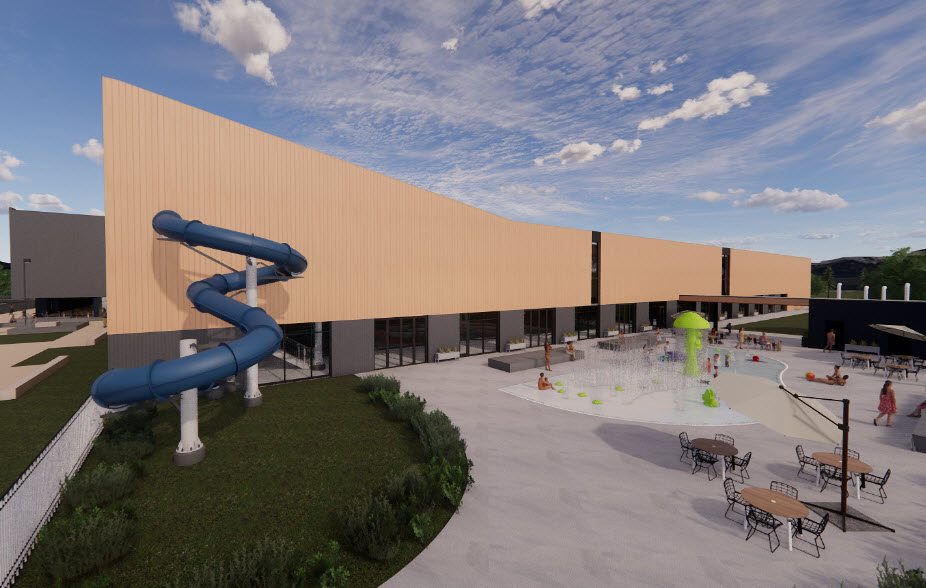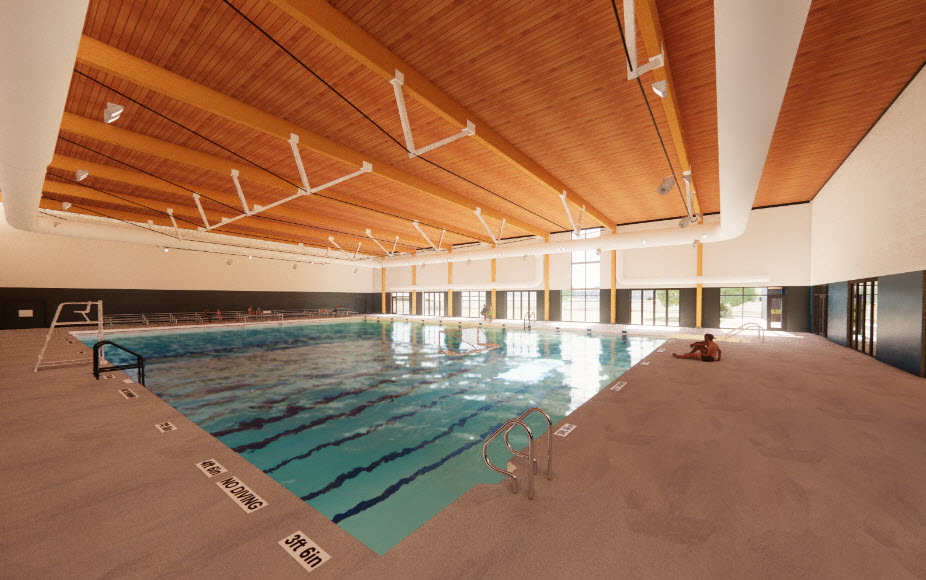 Renderings by Perkins&Will.
Product
Glulam -DFL; CLT -SPF
Services
3D Modelling, Shop Drawings, Hardware and Mass Timber Supply
Partners
Timberlab
Perkins & Will