Overview
The Oceanfront Presentation Centre and Public House will be a focal point for the Squamish Oceanfront community.
Project details
Exposed CLT and glulam are used throughout the structure in a nod to the community's heritage in forestry and the building's reduced environmental impact. Our team provided Design Assist, 3D Modelling and Shop Drawings for this project as well as supplying hardware and mass timber.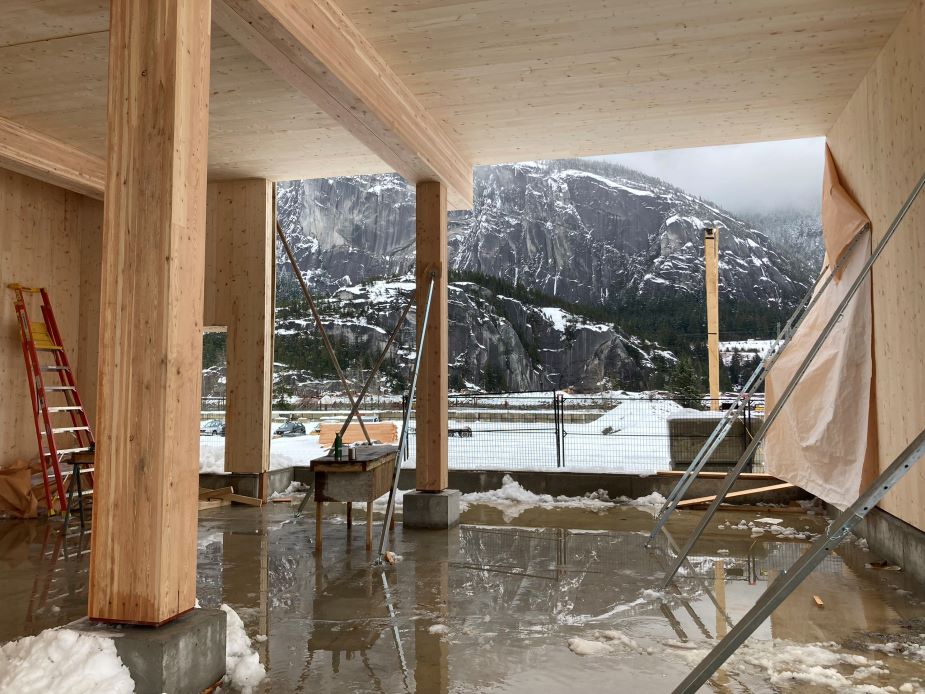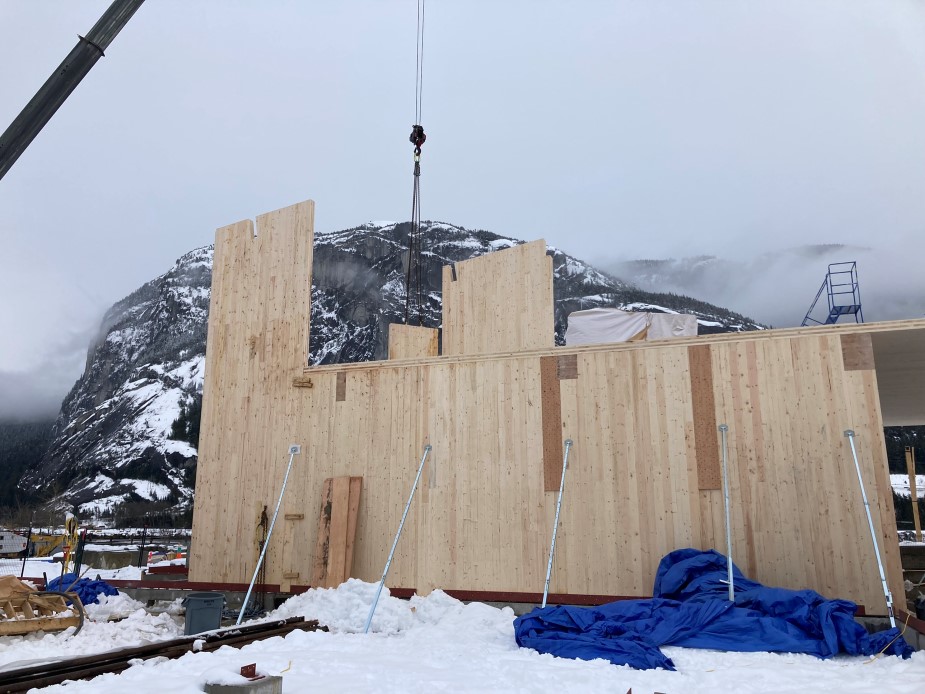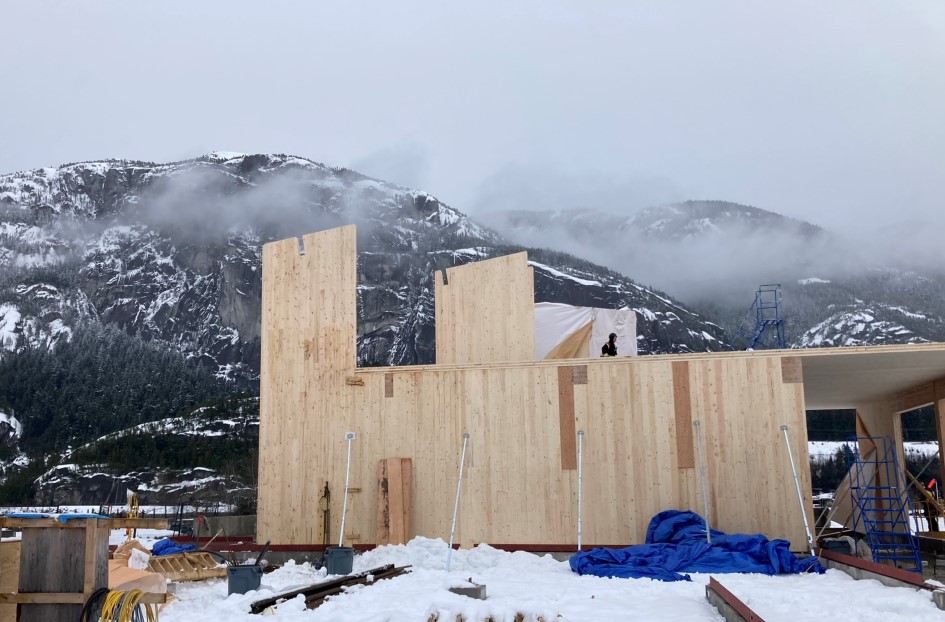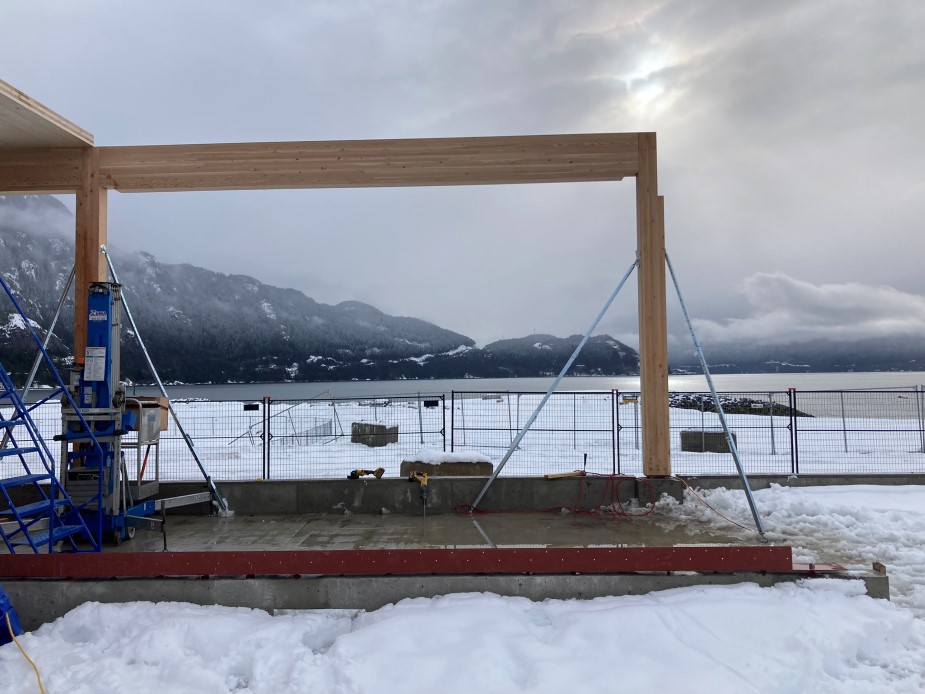 Services
Design Assist, 3D Modelling, Shop Drawings, Hardware and Mass Timber Supply
Partners
Matthews West
Naikoon Contracting
Stephane Laroye Architect Inc.
RJC