Overview
This project is a perfect example of how well Kalesnikoff is able to work with a builder that is new to mass timber, guiding them through the nuances of the process to optimize constructability and efficiency. From the early project tender and scheduling stages to on-site delivery and installation, the Kalesnikoff team was a true building partner that offered a complete 360-degree perspective.
Project details
We leveraged our technical experience with the design and building teams to provide feedback on the engineering details, including offering guidance throughout the specific code requirements of this commercial building. We also standardized all of the screws and fasteners that were specified in the hardware connections, simplifying the materials required for a streamlined and more cost-efficient installation.
Early in our shop drawing process, we're able to offer installation sequencing to optimize the delivery and on-site installation of the mass timber panels and beams. Particularly helpful for builders who are new to mass timber, or for projects that are constructed in heavily-populated urban areas with limited room for staging or storing materials, installation sequencing ensures the trucks are scheduled to arrive at the job site and be unloaded directly in place. By taking full advantage of just-in-time scheduling, we help our building partners minimize construction labour and costs.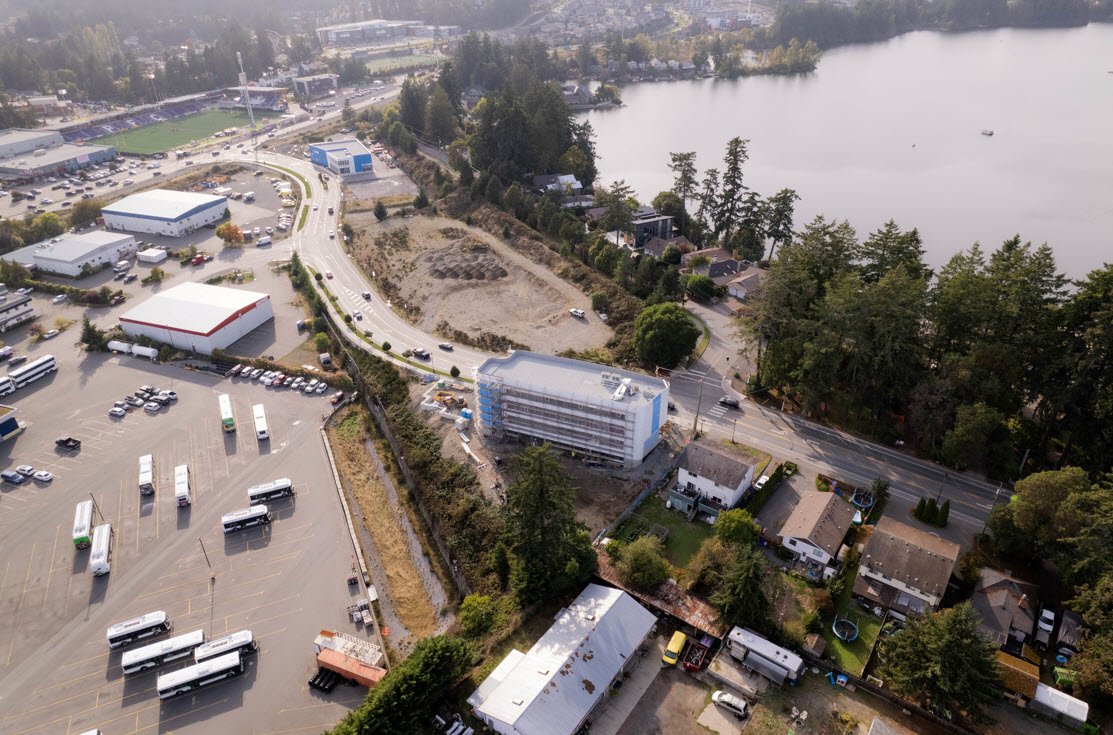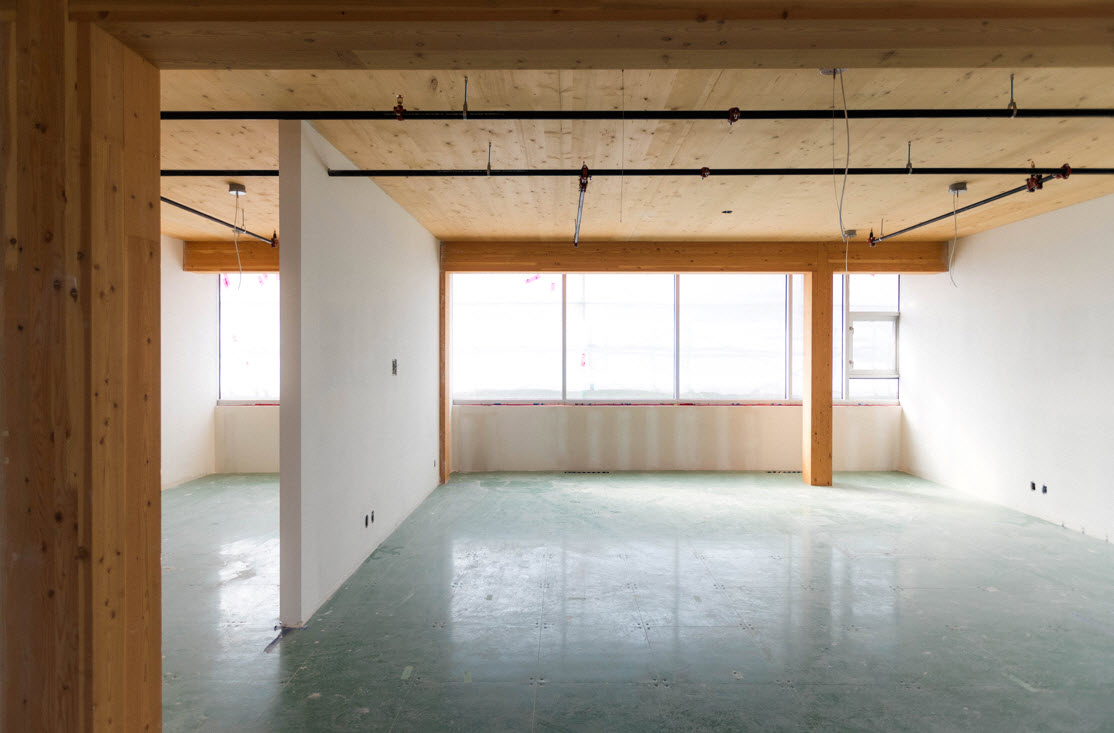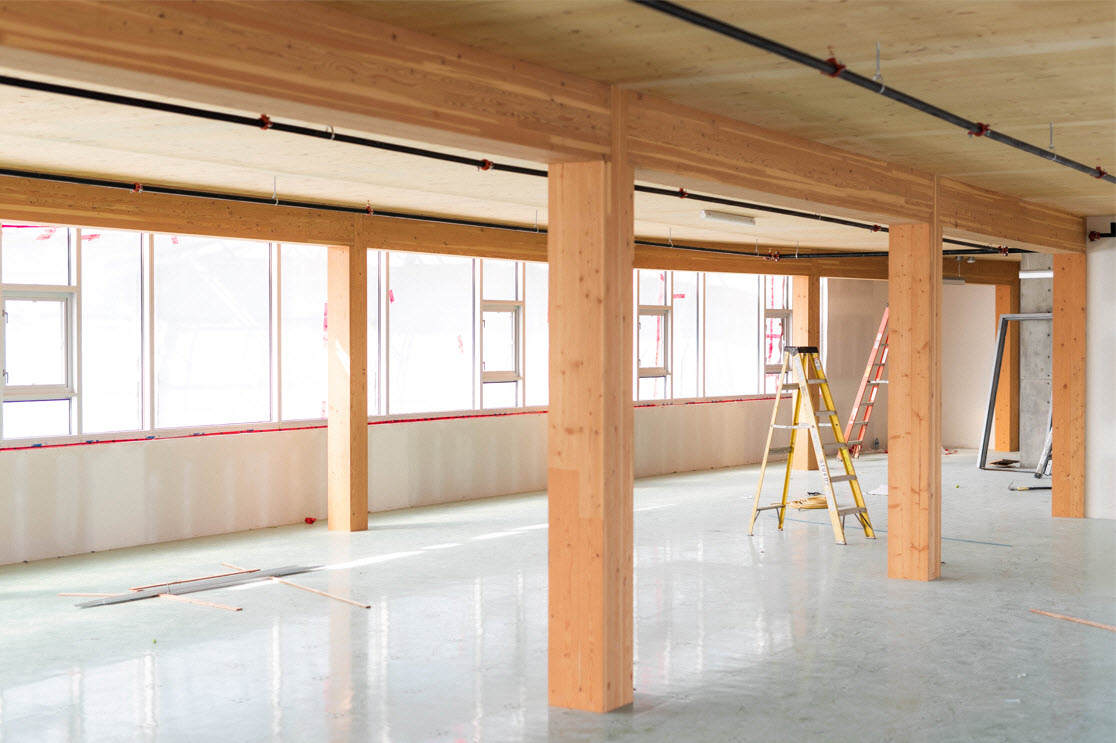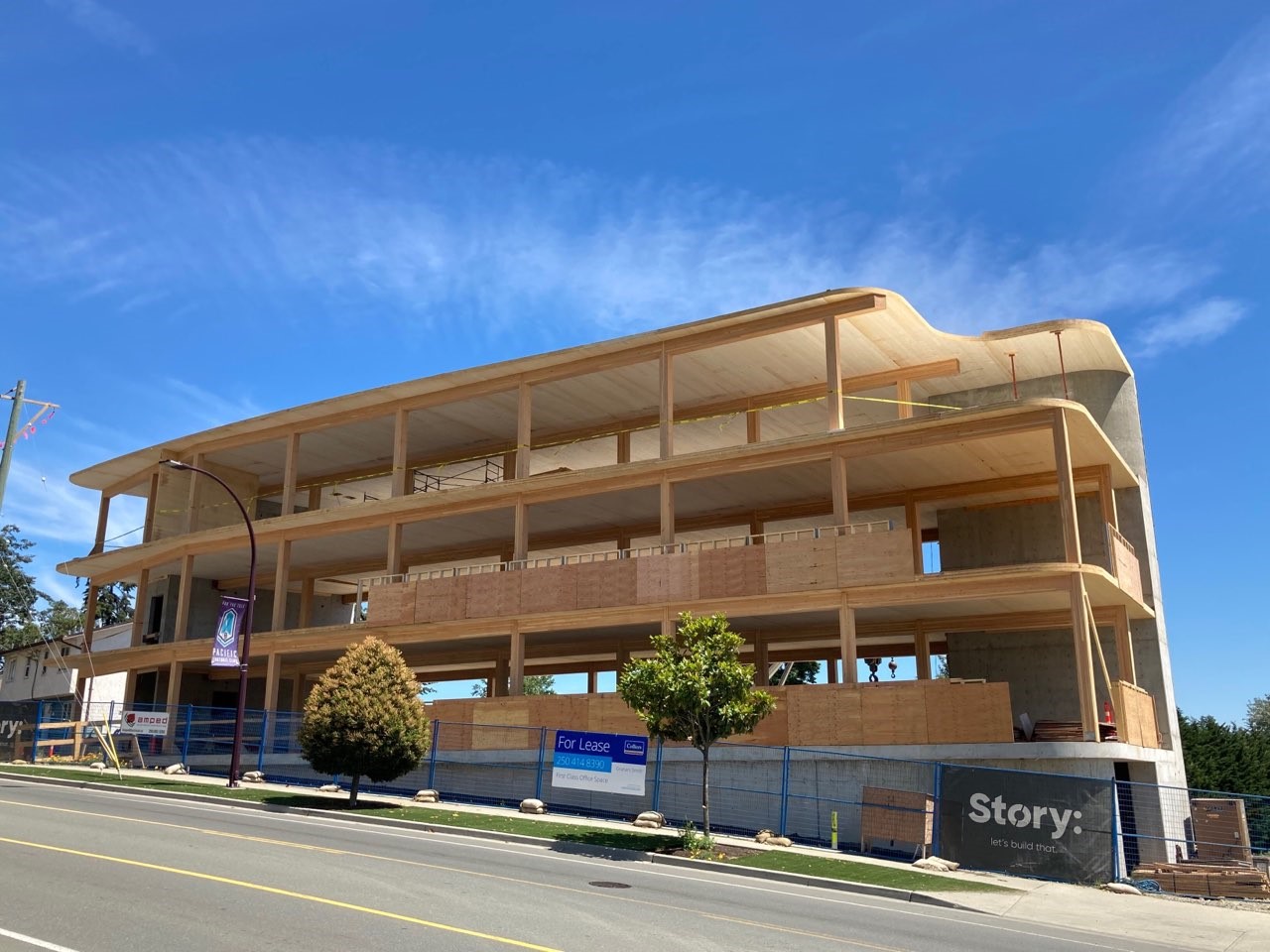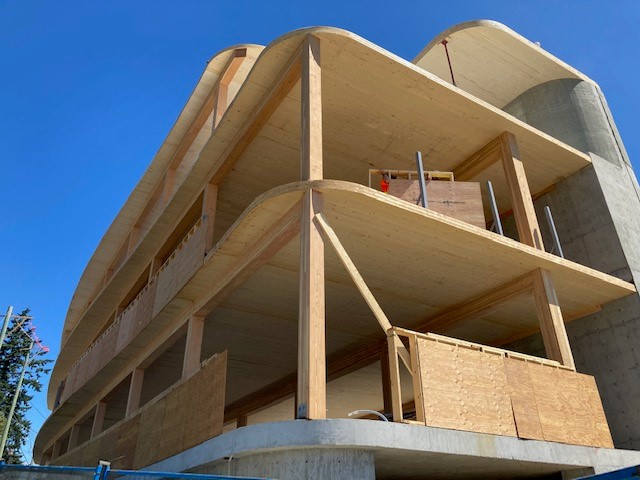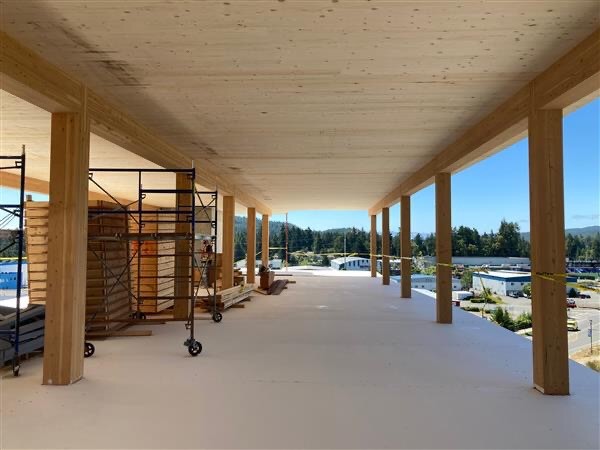 Product
CLT – Spruce; Glulam – Fir
Services
Detailing; Shop Drawing; Machining; Fabrication; Hardware Assembly; Delivery; Installation Support
Partners
Oakcrest Park Estates LTD.
Skyline Engineering
Studio 531
Story Construction