Overview
Exposed Spruce CLT (cross laminated timber) makes up the walls and roof at the Castlegar Childcare Centre. The structure is made from Douglas Fir Glulam. The centre showcases mass timber.
Our team executed the mass timber design and engineering for this project.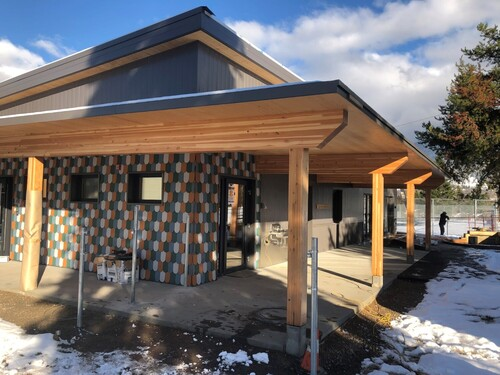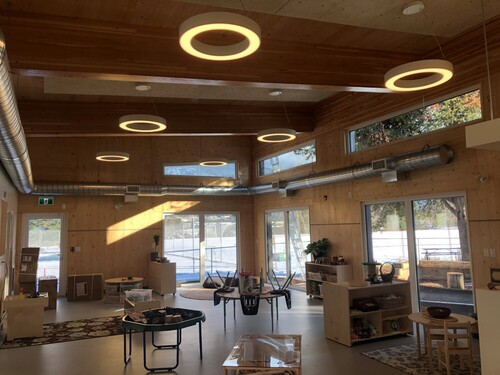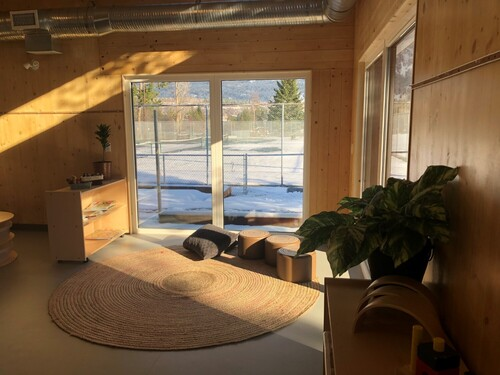 Project details
The Castlegar Childcare Centre is in our home community, and Kalesnikoff is pleased to support such an important project. The centre will provide 30 new childcare spaces for local families in our community. It will also offer 20 licensed spaces for care before and after school.
The centre was built in collaboration with the Regional District of Central Kootenay, the Castlegar and District Recreation Commission, and Kootenay Family Place.
Exposed CLT (cross laminated timber) offers a warm and natural environment for the children who will soon play and learn at the centre.
Product
CLT – Spruce; Glulam – Fir
Services
3D Modelling; Shop Drawings; Mass Timber Design; Engineering; Hardware; Mass Timber Supply
Partners
Alfred Horie Construction Co. Ltd
Cover Architecture Collaborative Inc