Overview
Delivering a net CO2 benefit of 1,137 metric tons, this new two story school accommodates 365 students, with a preschool, two kindergarten classrooms and 13 classrooms for grades one through seven. The lower level houses administrative offices, classrooms, two multipurpose rooms and a large gymnasium, while the upper level contains more classrooms and the library.
We provided CLT and glulam for this build. The CLT is spruce. The glulam is fir.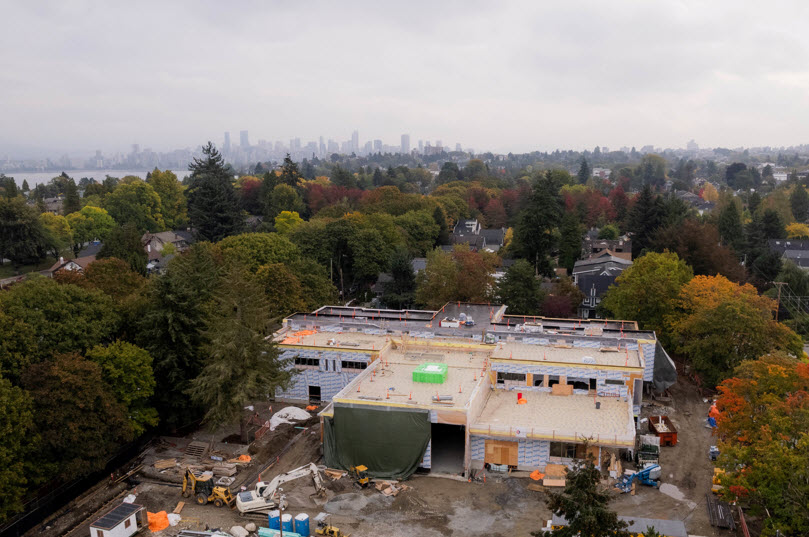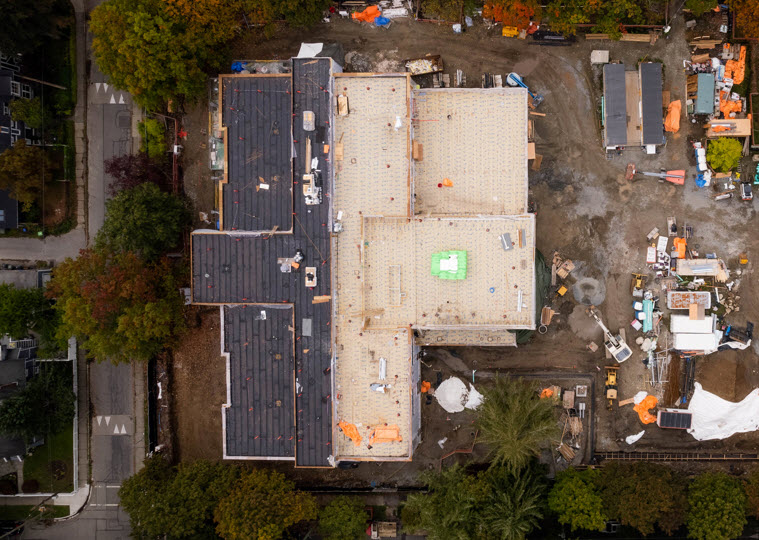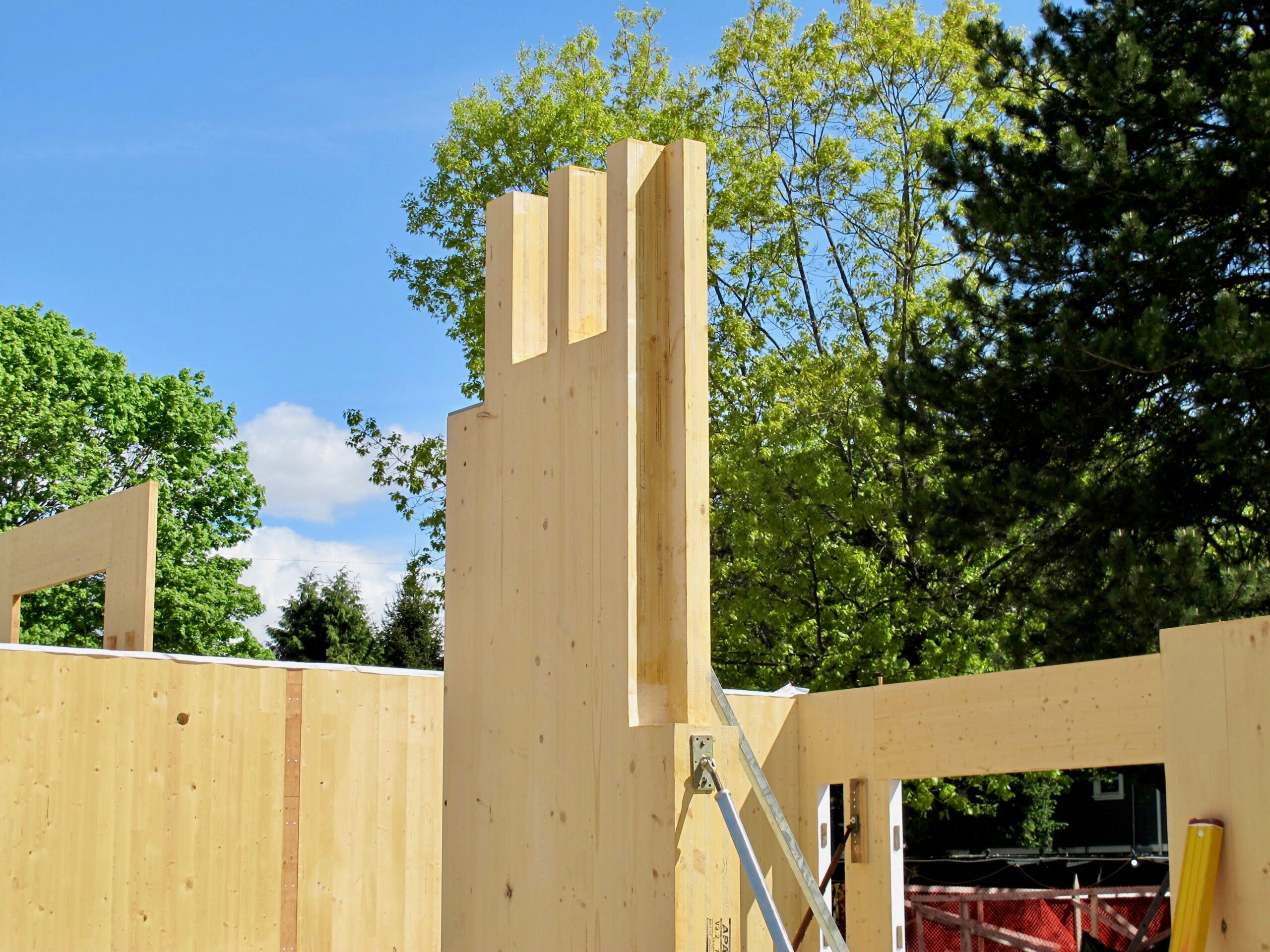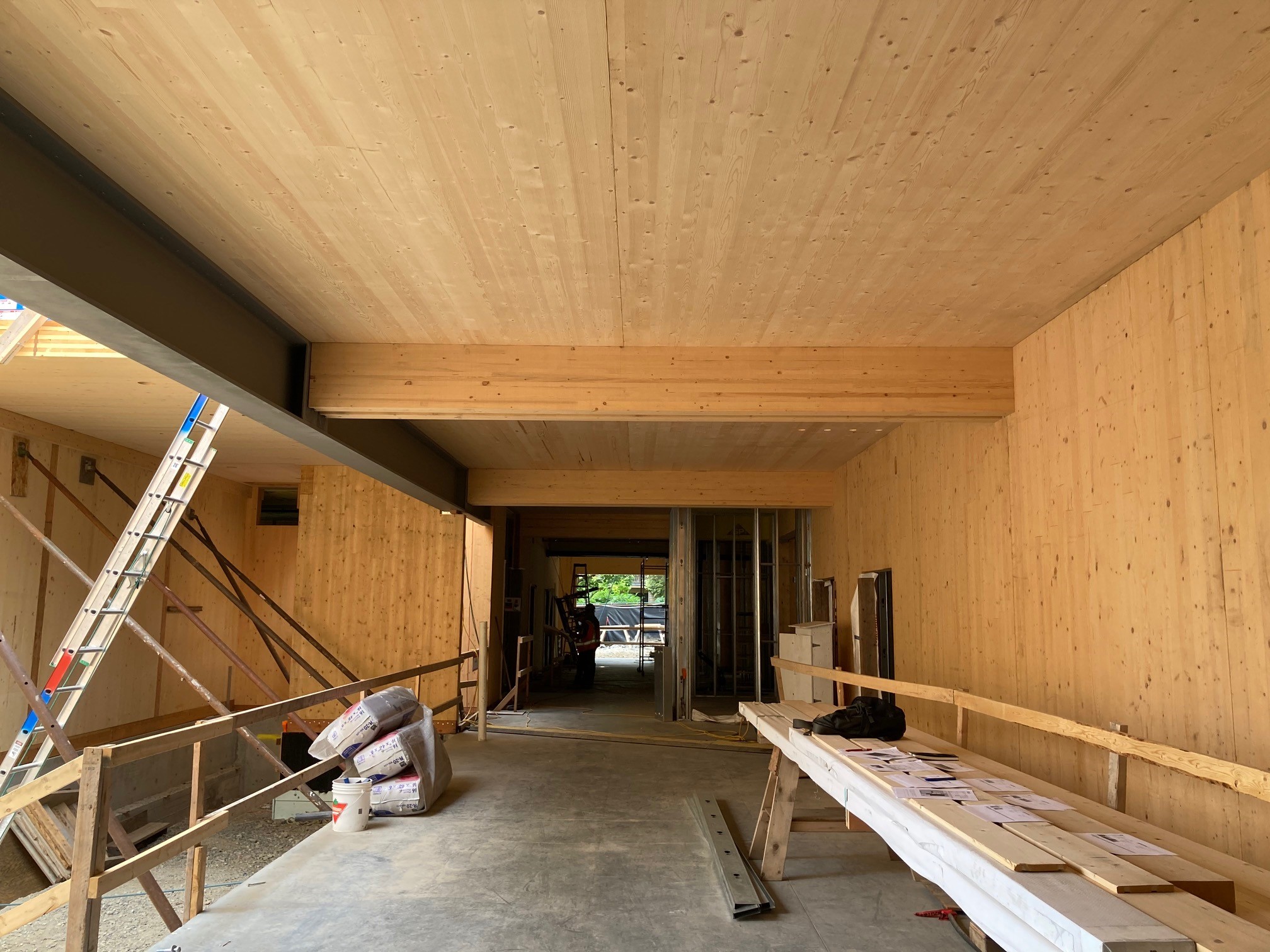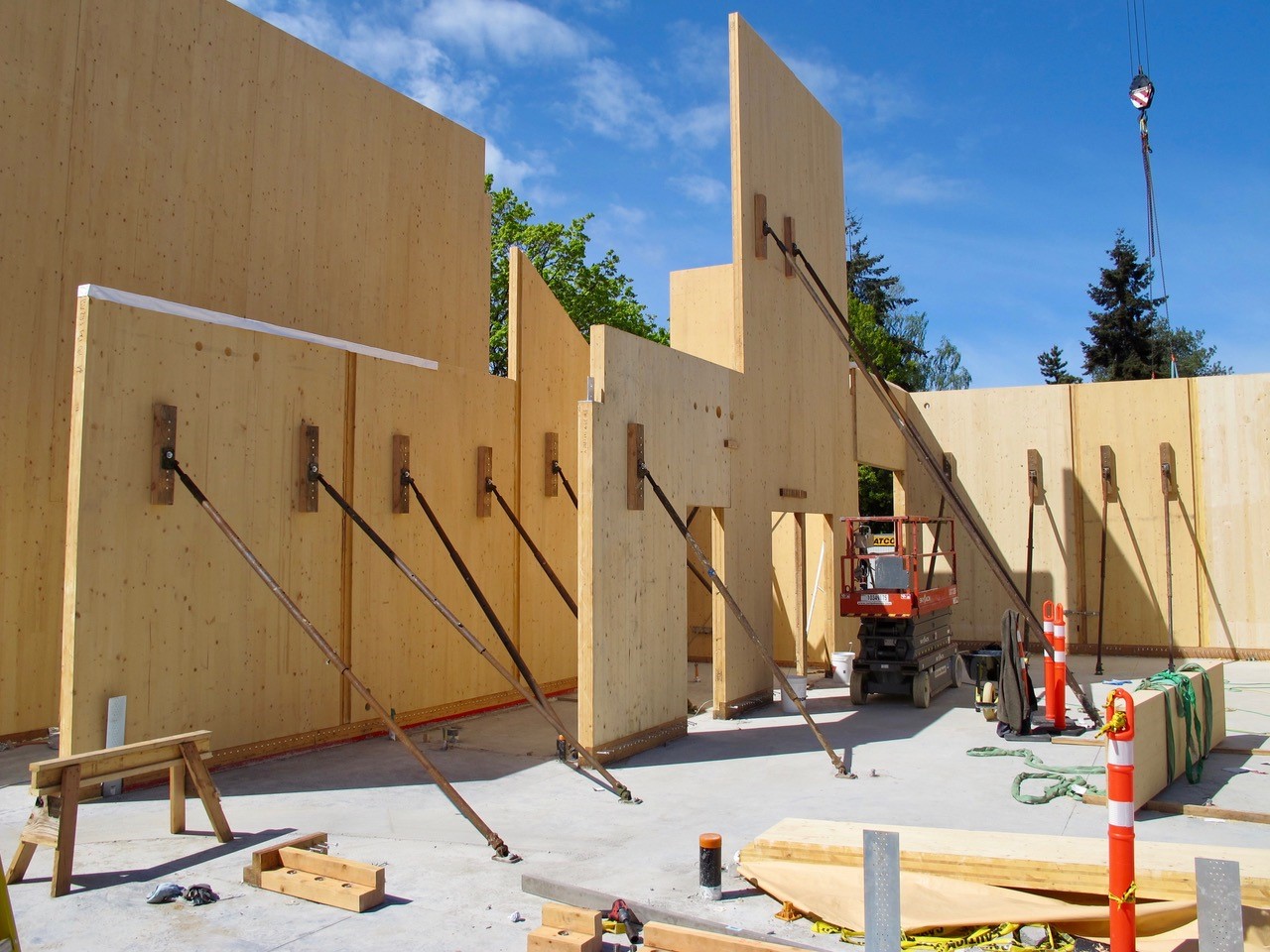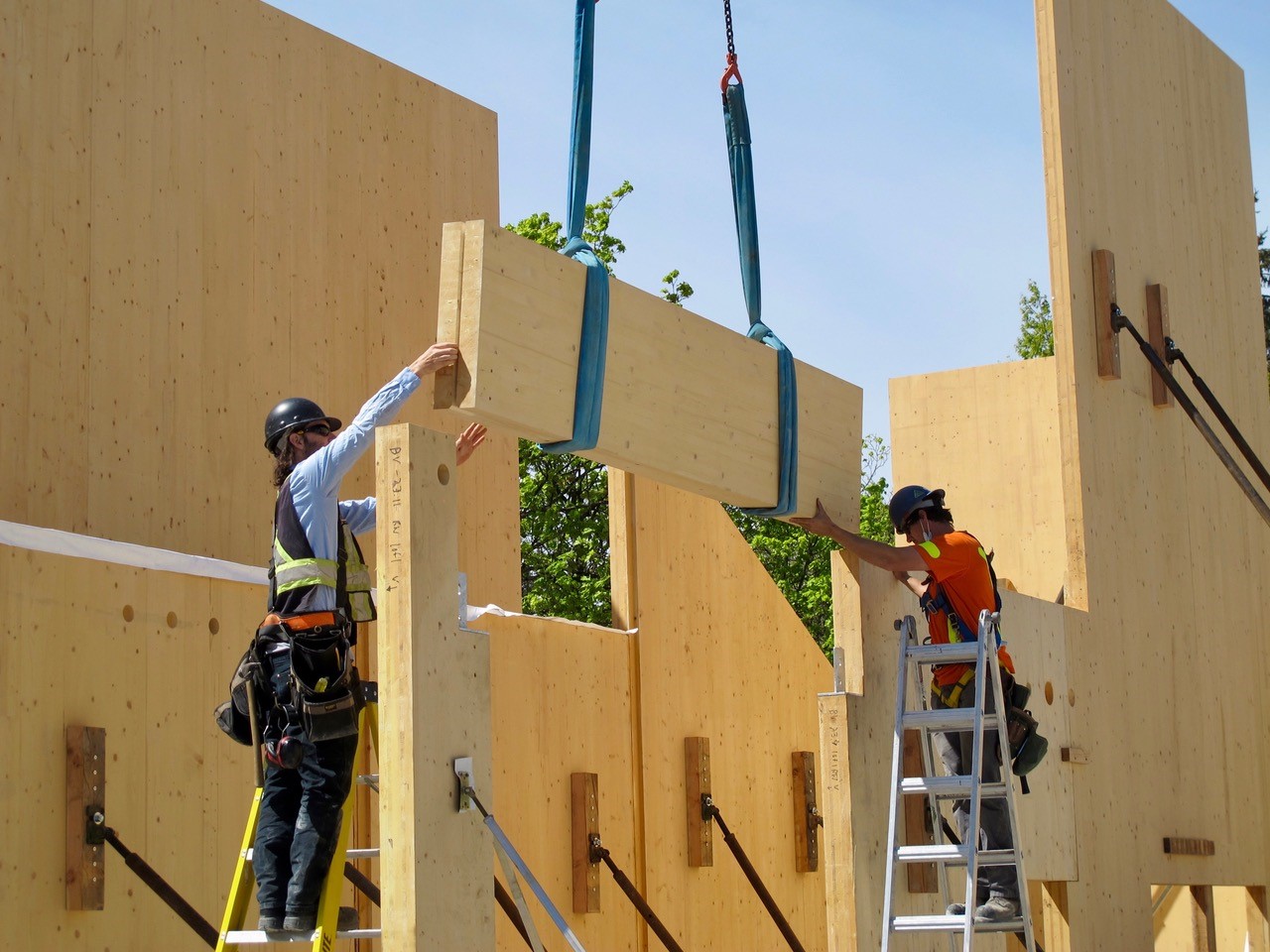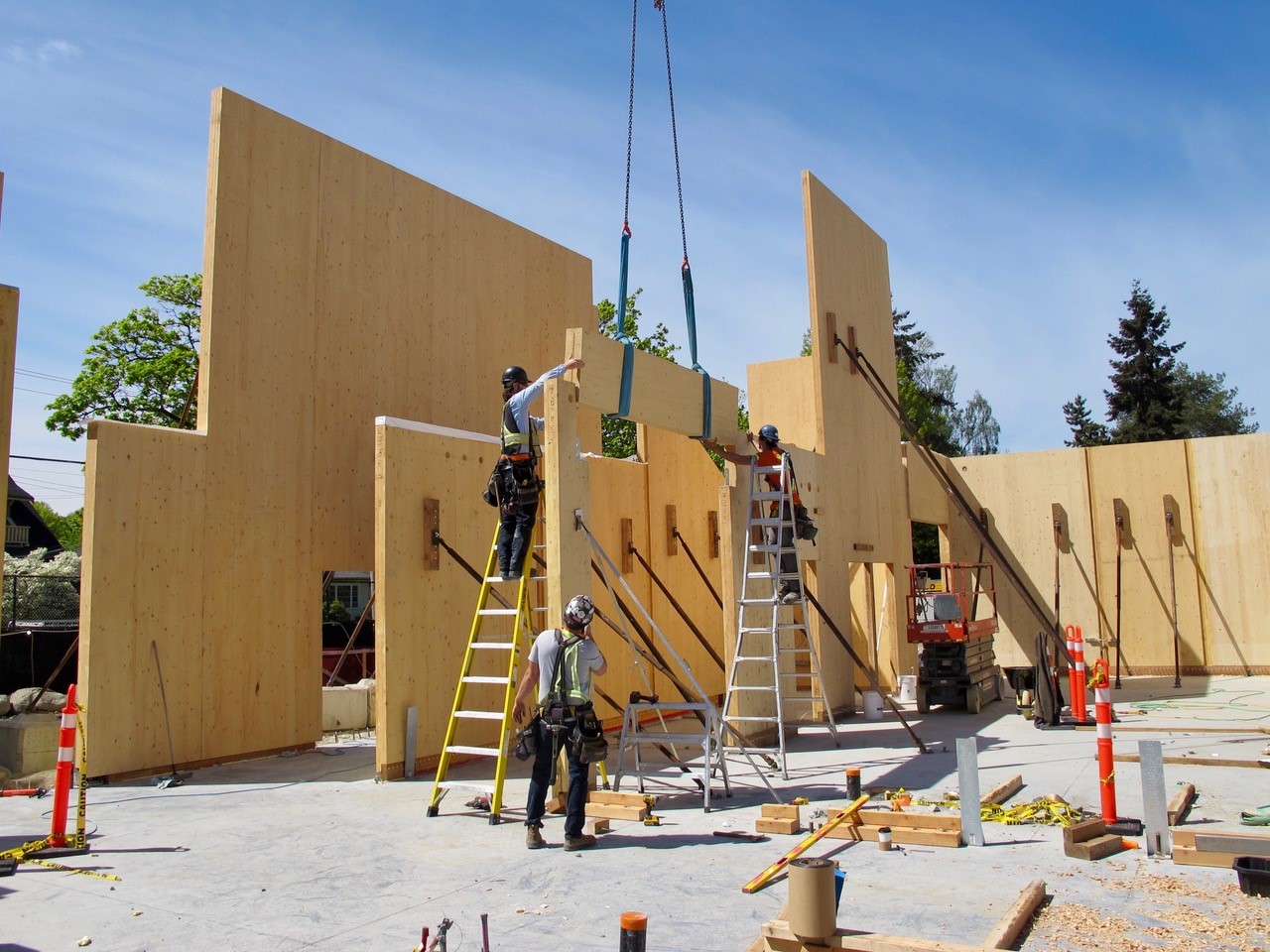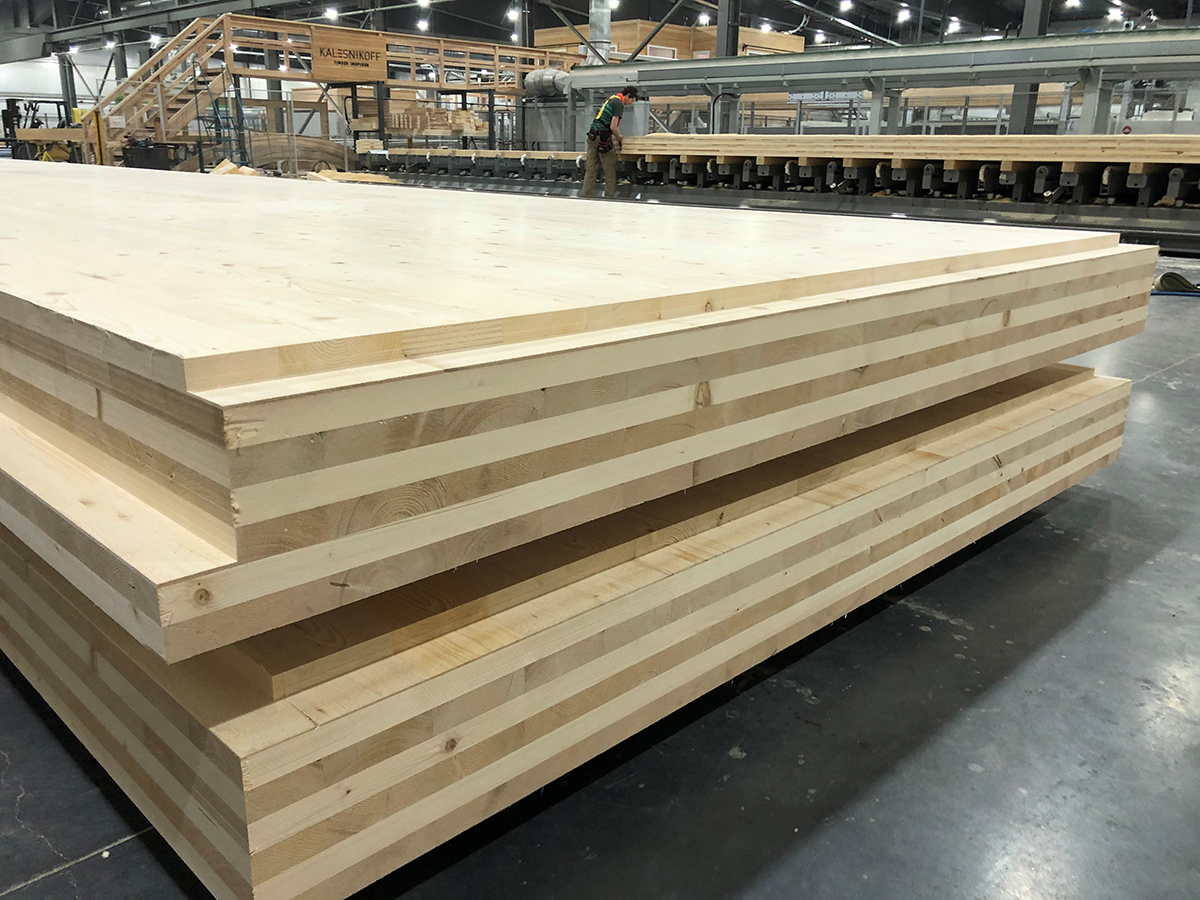 Project details
Throughout the pre-construction and design phases, we worked closely with the architect and engineer to deliver a school experience focused on collaborative learning spaces. This included widening corridors, while allowing for break-out rooms, seating, hang-out space, and flexible spaces for informal learning options.
To comply with seismic requirements, we ensured the CLT system serves double duty as both gravity and shear walls to resist the high seismic forces of the region. The gymnasium and multipurpose spaces in the lower level are comprised of a composite double-T design, combining CLT with glulam beams to form 16 metre long spanning panels.
Photos of finished build by Captureful Studio
Product
CLT – Spruce; Glulam - Fir
Services
Design-Bid-Build; Detailing; CNC-machining; Hardware Pre-assembly
Partners
Francl Architecture
Fast + Epp
Chandos Construction