This new kindergarten building features mass timber panels for the roof and walls. The 4,000 square-foot building in Atherton, California consists of four classrooms for kindergarten students. The kindergarten students previously shared a building with preschoolers.
Kalesnikoff partnered with XL Construction, Aedis Architects and Daedalus Structural Engineering. Kalesnikoff supplied Cross Laminated Timber (CLT) panels. We also provided Glulam products. The panels arrived on site complete with architectural finishes and additional building features, so installation could take place quickly.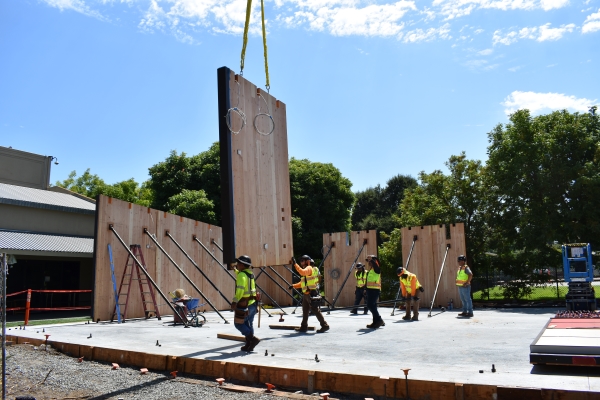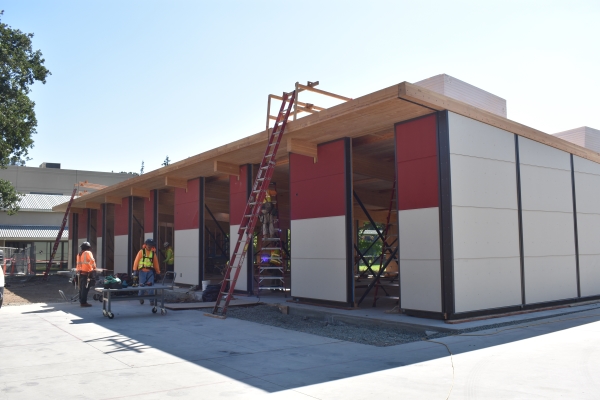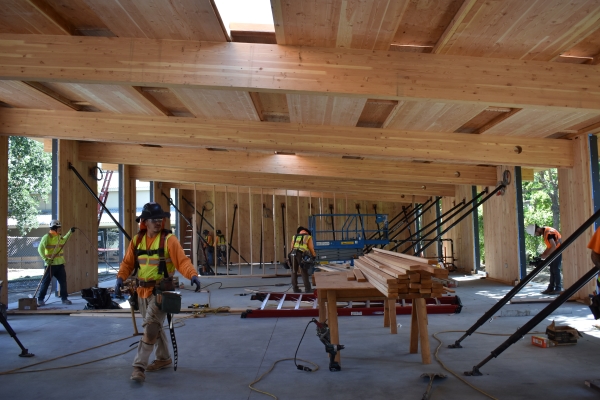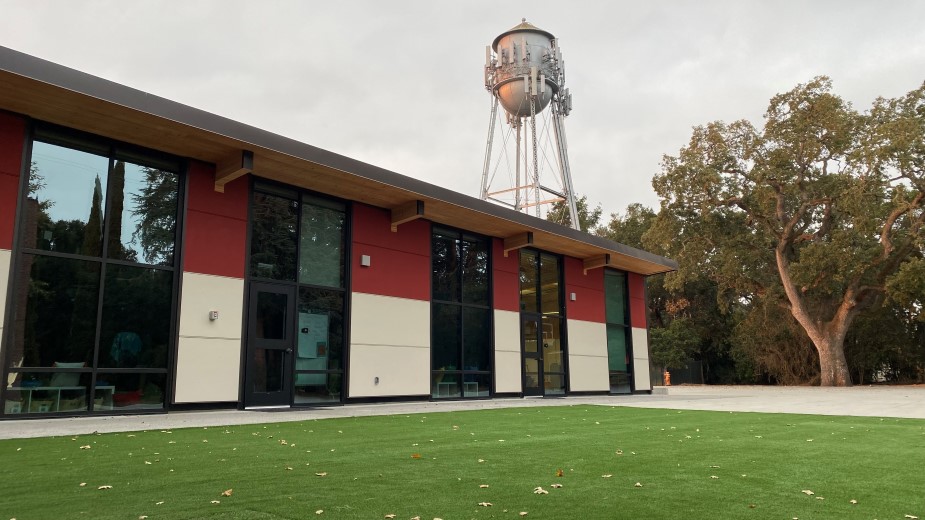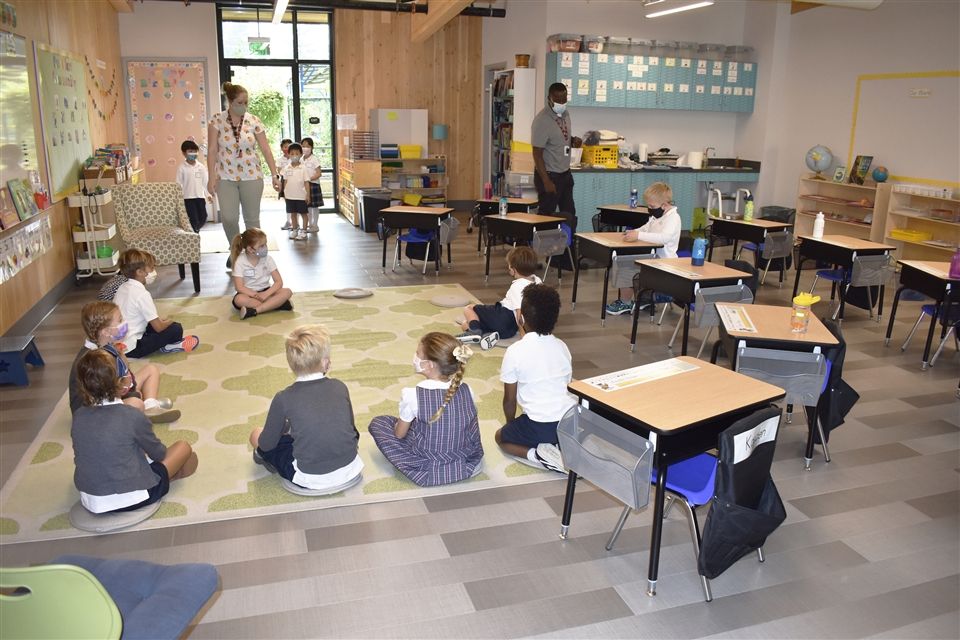 Work took place over the summer holidays so the TimberQuest classrooms were ready when students returned to school.
The classroom design features include tall wood ceilings and natural lighting.
According to a press release from the school, "Two of the things we liked most about the TimberQuest classroom design is the 'daylighting' created by the structure's large windows combined with the exposed wood interior that make the classrooms very pleasant and appealing."
Classroom photo from Sacred Heart Schools.
Product
CLT - Fir; Glulam - Fir
Services
Machining; Fabrication
Partners
XL Construction
Aedis Architects
Daedalus Structural Engineering